Enjoy independence.
Maintain dignity.
Enjoy independence.
Maintain dignity.
"My family thanks you for being there when we needed you. You provide a very valuable service."
"Thank you… for the wonderful care your team provided for our mom."
"I would like to thank you for the great service Leaves has provided in taking care of my Dad the last several years.  I would strongly recommend Leaves to anyone looking for help taking care of a family member."
"My mother benefitted greatly from the warmth and professionalism of your staff… Thank you for working hard to match care givers with her."
"Thank you for your support in helping train our caregivers in taking care of their 'new client' my dad.  We appreciate your commitment to helping the CG to provide the safest and competent care for my family. We are so pleased and blessed by our CG and I am comfortable with their willingness to be flexible in caring for both our parents."
Relationship. Advocacy. Dignity.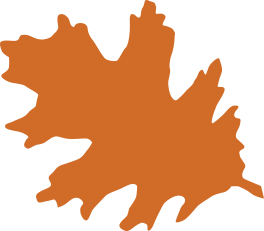 "Just as every leaf is unique, every person is an individual with dignity and value."
Our personal care companions allow you to stay home so you can enjoy your independence and maintain your dignity. And your family can enjoy peace of mind knowing you are safe and your needs are being met. We are your advocates. Your wishes are our wishes and we are here to help you achieve your best life. In a world where dignity is slipping away, we work tirelessly to maintain, support and enhance the dignity of every client.
Free Consultation
We meet with you personally to make sure we are the right fit for your needs.  We not only factor in your needs but also your personality and preferences.
Custom Care Plan
Based on your needs and preferences, we develop a custom plan of care and assemble a care team with companions who are a great match for you!
Continuous Support
With our after hours support line you can rest assured that your advocate is just a phone call away, day or night. And our care companions receive ongoing training, helping them to better serve you.
Get insightful news, helpful information and relevant tips.
Achieve and Maintaining Cognitive Vitality through Lifestyle Management
Mayo Clinic published an article entitled, Achieving and Maintaining Cognitive Vitality with Aging.  In it they wrote:
"Emerging research has resulted in a growing understanding of the potentially modifiable risk factors associated with cognitive decline in late life, and several interventions are being evaluated in research studies to prevent cognitive decline and dementia in older persons."
One of the Possible Strategies listed in the

The Leaves Difference
Carefully Screened, Qualified and Trained Care Givers