"Thank you so much for everything you do and have done. You have been a huge help to my mother and to our family."
"Both Sandra and Ann were of great help during a time we needed them. They were very professional and flexible."
"Jesus provided conversations with Sam… and full 24 hour care through Jill's calm orchestration… The gentle, compassionate care given by Bob, Tami's servant heart and Lilianna's skilled hands helped Jesus break through prior to my father's passing. We are eternally grateful…"
"It was a pleasure working with Brittney and Jody to help with my wife's care. Their patience, heart and willingness to help in anyway were admirable. Thank you."
"Thank you so very much for your service. At every turn, professional, from the heart, come along sidedness. I appreciated the tenderness and attentiveness you all provided. Mom's sense of well being was evident. We could not have gotten through these years without you. I am so very thankful for all of you."
"To all of the Leaves staff, Thank you for faithfully tending to all the details of my care and communicating with my children. I am a fortunate man."
"I always appreciate your kindness whenever I call.  Linda feels like part of the family.  She goes above and beyond."
"I do especially want to thank Tom for coming into our life when we needed him most. He did a great job with George, he's a very kind man and good at what he does! We were blessed to have him."
"We want to thank you for the wonderful care Brittney gave our mom.  She was so good and patient with her.  Our mom really liked her. Your agency provided great service and is highly regarded."
"I am so grateful for the help and services you provided to me, my mom and my family to bridge the gap this summer so I could make it work to have my mom at my home this summer.  Thanks so much for everything."
"My mom was given a certain person that fits her personality.  I am not retired yet, so I work full time and it is nice to know that for a few days someone is there taking care of her. It takes a lot of the pressure and concern off of me, that my mom isn't alone for those hours. That really helps."
"My family thanks you for being there when we needed you. You provide a very valuable service."
"Thank you… for the wonderful care your team provided for our mom."
"I would like to thank you for the great service Leaves has provided in taking care of my Dad the last several years.  I would strongly recommend Leaves to anyone looking for help taking care of a family member."
"My mother benefitted greatly from the warmth and professionalism of your staff… Thank you for working hard to match care givers with her."
"Thank you for your support in helping train our caregivers in taking care of their 'new client' my dad.  We appreciate your commitment to helping the CG to provide the safest and competent care for my family. We are so pleased and blessed by our CG and I am comfortable with their willingness to be flexible in caring for both our parents."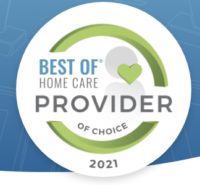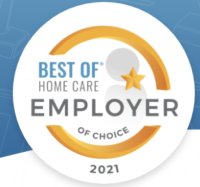 Relationship. Advocacy. Dignity.
"Just as every leaf is unique, every person is an individual with dignity and value."
Our personalized home health care services allow seniors to enjoy the dignity and independence of being in their own home. Leaves provides personal care, companionship, homemaking, and specialized dementia care services. Our faith drives all we do, from building meaningful relationships with you and your loved ones to hiring the very best Care Givers to advocate for you and provide the help needed.
Getting started is simple.
Free Consultation
Our care administrators will meet with you personally to understand your or your loved one's needs. Our thorough assessment will identify the specific services needed and outline your or your loved one's personality and preferences.
Custom Care Plan
Based on the assessment, we develop an individualized plan of care and assemble a team of well-trained Care Givers who are a great match for you or your loved one and are best suited to fit your needs and home life.
Continuous Support
With our after hours support line, you can rest assured that your home care team is just a phone call away, day or night. Our Care Givers receive support and ongoing training, so they are well equipped to help with whatever changes life may bring.
The Leaves Difference
Carefully Screened, Qualified and Trained Care Givers