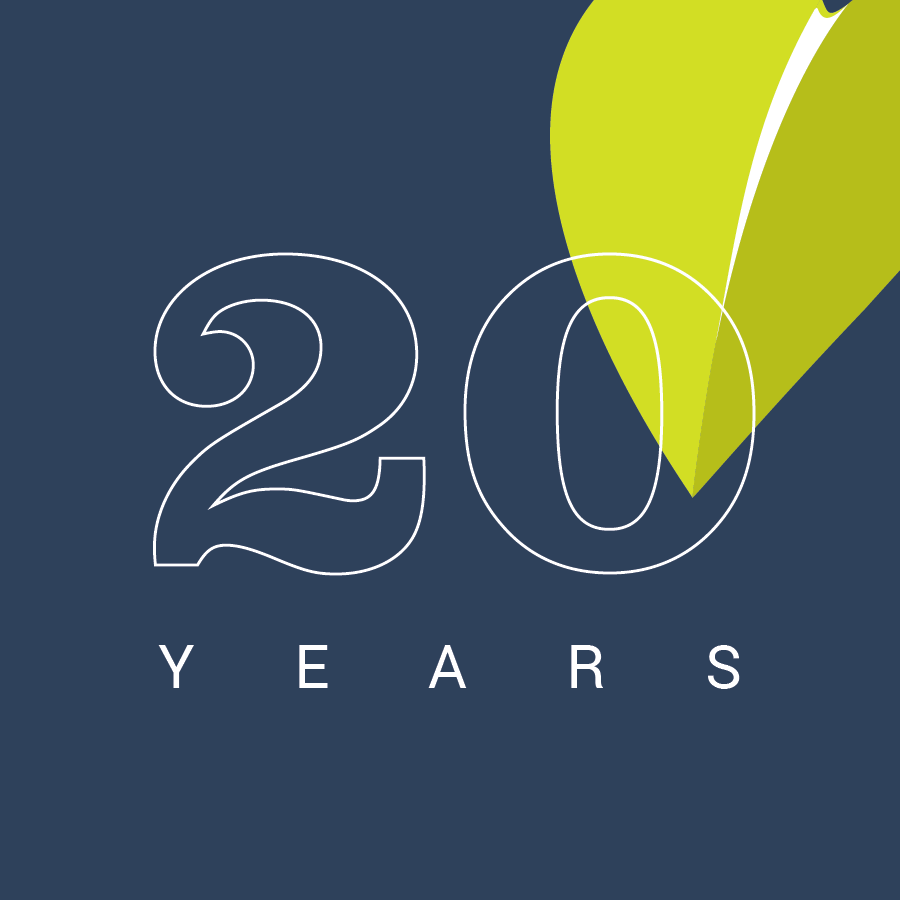 We're celebrating 20 years of service!
Leaves Personal Care is celebrating 20 years of providing in-home health care services for seniors in the West Michigan community. Having owned Leaves for 10 years, Brian and Ruth Wilson chose to celebrate God's goodness by refreshing the Leaves graphic identity.
Ottoman Creative Group helped capture the Leaves passion and mission of providing independence with dignity to every client. The leaf is still central, but now represents the compassion and loving service of Leaves care companions and staff by taking on the shape of a heart. And the new corporate colors help reinforce brand characteristics and values. The strong, deep blue conveys dignity, independence, and hope. And the bright greens reflect the life-enriching care Leaves provides even to the very end of life.
"We are still the same Leaves Personal Care," the Wilsons said, "but with a little more pep in our step and excitement to serve as many people as God puts in our path."
The Leaves Difference
Carefully Screened, Qualified and Trained Care Givers