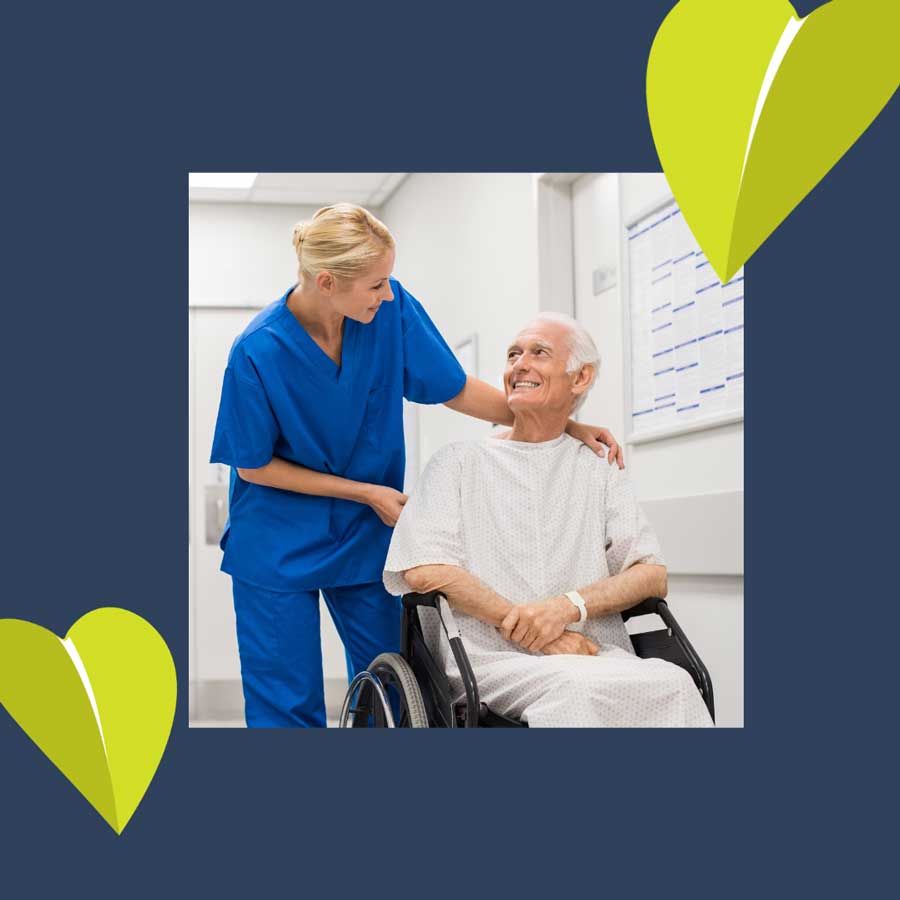 Hospital Discharging to Home
Hospitalization is a reality for many aging Michiganders. Illness or injury can result in the need for inpatient care to deal appropriately with an acute crisis. Once the crisis has been addressed, the Hospital Discharge team will assist with the transition out of the hospital. Many people assume that when you discharge from a hospital, you must go to a short-term rehab or residential nursing facility to fully recover. At Leaves Personal Care, we encourage you to ask your Hospital Discharge Planner to consider the benefits of healing at home.  
We all know that skilled nursing and sub-acute rehab facilities are dealing with low staffing. We all hear of friends or family who have had a stay in a facility and had to wait 30 minutes for someone to take them to the bathroom or who have had their meal left in their room and no one assisted the patient with the meal.
We believe that often, though not always, the excellent attention received by individuals in the home by trained and caring companions, can do much to reduce rehospitalization.  In the US, this is called hospital readmission and, nationally, about 15% of patients will experience hospital readmission within 30 days of their discharge. For patients with Congestive Heart Failure, that rate is 25%.  For patients with kidney transplant, it is 29%.  CMS (Centers for Medicare and Medicaid Services) is concerned about these rates and has programs that base a hospital's reimbursement rates on quality measures, including readmissions. One of the benefits of discharging to subacute rehab or nursing care is that Medicare may pay some or all of the stay for a limited time which is not true with home care.
Consider some of the benefits of discharging to home where you can receive one-on-one attention:
Having a dedicated caregiver 24/7 can ensure that your breathing exercises, ambulation, medication administration and other treatments will happen on time, every time.
Safety is enhanced when the patient doesn't have to wait for someone to assist with toileting.
Comfort and satisfaction are maximized with a dedicated caregiver to assist with repositioning, assistance with meals and companionship.
If a patient truly needs supervision by a Registered Nurse or requires specialized equipment to ensure their safety and healing, then placement in a sub-acute setting may be necessary.  The reality is however, that in many situations, this is not necessary.
The Leaves Difference
Carefully Screened, Qualified and Trained Care Givers