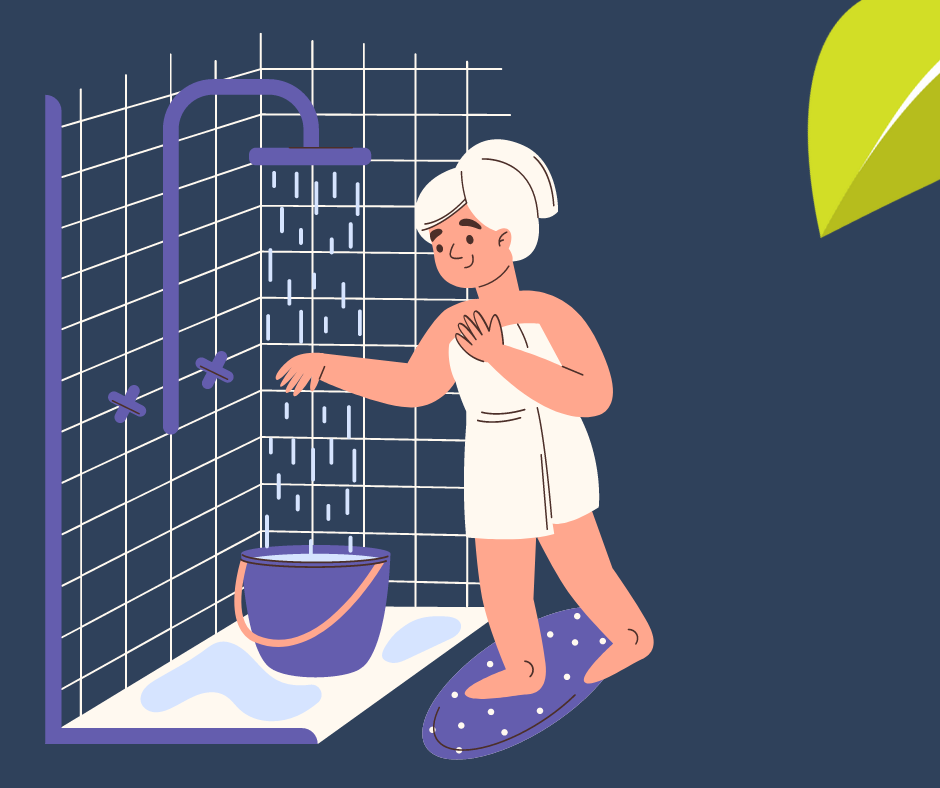 HELP! My dad won't take a shower!
Hygiene can become a challenging struggle for families whose loved ones live alone at home. Sometimes memory changes cause your loved one to think they just took a shower "yesterday" and they insist they don't need one today. Other times, the struggle to take one due to fatigue from congested heart failure or other diseases affecting breathing and oxygenation of the blood, can make the very thought of showering exhausting.
But help is here. At Leaves, we've had lots of experience with different types of objections or challenges to personal hygiene. Here are just a few of the many approaches we've been able to successfully use to improve client hygiene outcomes.
Begin with compassion and understanding: There are generally always reasons WHY we make the decisions we make.  One professional put it this way, "we do what we do because we want what we want." So be a detective! Ask questions. Do they have pain? Is it embarrassing to get help? Are they cold when they shower? Is there fear of falling or confusion about what's happening?
Work for a positive outcome and be willing to compromise: The truth is that seniors do not need to shower as often as younger people. In fact, dermatologists suggest that 2-3 times a week might be sufficient for the elderly and freshening up with a washcloth daily may be sufficient.  Additionally, consider how you can make the experience more pleasant. Is it warm enough? Offer extra towels to keep the person warm and help them maintain their dignity. Can you alter the lighting to make it less harsh while still maintaining enough light for safety? Can you play pleasant music in the bathroom?
Be Prepared: Ensure you have carefully and thoroughly thought through preparing for the bathing experience. Make sure the water temp is adjusted, that you have enough towels and that all the necessary accessories and fresh clothing is ready at hand so that the person isn't sitting uncomfortably waiting for you.
Physical accommodations:
Having a shower chair can help a person who is tired or fearful.  They can sit almost the entire duration of the experience making it less taxing and keeping them safe and secure. Similarly, having safety bars installed can provide safety and security and reduce anxiety about falling in the slippery tub or shower. Using a shower wand or handheld shower head, can also reduce the unpleasantness of having water coming onto your face and not being physically able to get out of the way of the stream of water.
If you'd like more ideas or suggestions, or if you'd like to have a professional caregiver provide your loved one their bathing experience, call Leaves today for a complementary consultation to see how we can help.
The Leaves Difference
Carefully Screened, Qualified and Trained Care Givers